Kindergarantie Plan
Skiing with children can be an expensive business, as children need new skis and ski boots almost every year. To prevent these costs from becoming too high, we have developed the Kindergarantie Plan*. This is much cheaper than renting skis and/or ski boots and your child will always have new and well-fitting material.
Always new material for your child for the same rental price!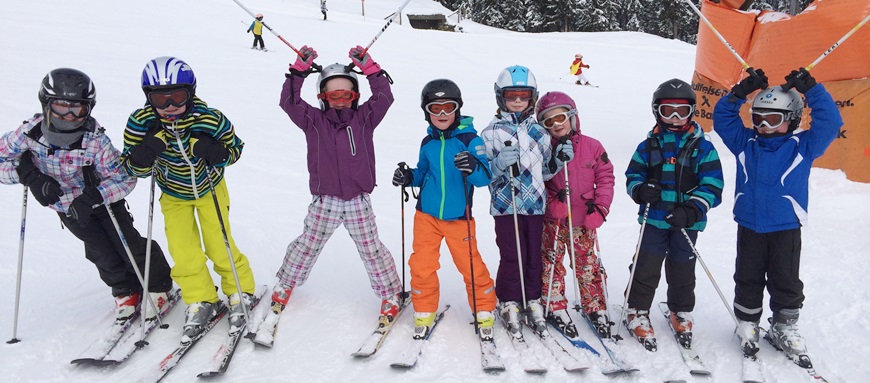 How does the 'Kindergarantie Plan' work?
When you buy new children's skis or children's ski boots at Skicentrum Heemskerk, we give you a trade-in price for your old children's skis and shoes** on presentation of the original purchase receipt.
For children's skis up to a length of 1.50 metres and children's boots up to size 36, the following exchange percentages apply:
Trade-in after 1 year 60% of the purchase price.
Trade-in after 2 years 40% of the purchase price.
* Not valid for participants of the ski teams.
** The material must be in good condition and will be assessed by our winter sports specialists.
Make an appointment in our shop
Below you can make an appointment for shoe advice, ski advice, boot fitting of your own ski boots, ski rental or register for the grinding & waxing clinic. Of course you are also welcome without an appointment. You may have to wait a little while for personal advice.
For questions about lessons and all other questions, please call +31251 - 24 85 00.